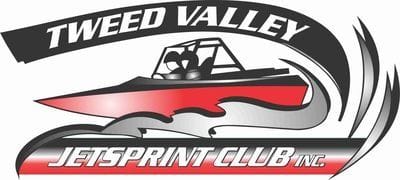 Txt friend to 0488 885 387 or
Get Involved
Spectators
Don't forget to text "friend" to 0488 V8JETS (0488 885 387) to become a friend of the Tweed Valley Jet Sprint Club. You will enter the draw for a ride of your life 'hot lap' and receive text reminders of upcoming events as well as other special offers.
Keep tabs on our Race Calendar for chances to watch V8 Superboat racing here on the Gold and Tweed Coast.
---
Volunteers
Our club is run by volunteers and any offers of assistance will be gratefully received. Race days are the busiest days for us, and with most of our club members racing, help on these days would be amazing. It proves very hard for our teams to run the day and also race so help for these race days would be ideal.
If you would like to join our club and help us out in anyway please send us a email.
---
Start Racing
Jet sprint boat racing is addictive. Really addictive. However the good news is that it is by far the cheapest motor sport around and has one of the very best safety records across the board. While some super boat teams have engines worth in the hundreds of thousands of dollars, you can get yourself into a starter boat for between ten and twenty thousand dollars. There are always boats for sale, and safety equipment (race suits, helmets etc) can often be purchased at the same time. Teams are often looking for navigators, especially southern teams that come up for our race rounds, so feel free to use our Contact form and put forward your name. There is a fee for navigators for each round and you must commit to our pre-race safety briefing.
If you are interested in racing the best place to start would be by taking a Hot Lap at one of our local Tweed Coast meetings. Hot laps will be available for purchase, $150 for 1 Lap. Hot laps must be pre-purchased. Numbers are limited and conditions apply. Book now to avoid disappointment. Submit your request on our Contact page.
Of course most of our racing members and teams are more than happy to chat to you about their boats and how they got into the sport.